The Premier League season is approaching its first-ever 'winter break' and England manager Gareth Southgate will be looking to see whether a tweak to the calendar produces a marginal gain for his squad heading into Euro 2020.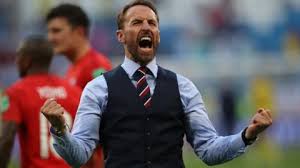 The top-flight will dip its toes into the water of something that has been mooted for many years as of potential benefit to the national team in a World Cup or European Championship summer.
In practice it means a split of the Premier League fixture list in early February, four games being played on the weekend of the 8th and six the next to ensure each club has a minimum break of 13 days (although there are potential FA Cup replays which may shorten that).
When the changes were first announced in 2018, Martin Glenn, FA chief executive, said: "This is a significant moment for English football and one that we believe will greatly benefit both club and country. It's no secret that we have a very congested fixture calendar and over recent years we have been working with the whole game to find a solution.
"Today's announcement proves that football can come together for the good of the game. We have also found a way to give the players a much needed mid-season break, whilst keeping the much-loved Christmas schedule in place.
"As we head into summer international tournaments in the future we are sure that this mid-season break will prove to be a valuable addition for our players."
Gareth Southgate will be pleased to read that many of his players will be getting a rest during this time and not jetting off to overseas training camps.
Manchester City manager Pep Guardiola is reported to have authorised a week off for his whole squad with Jurgen Klopp set to take the same approach with Liverpool's title-chasing side.
Carlo Ancelotti at Everton and Jose Mourinho at Tottenham have also outlined similar plans.
"The plan for the winter break is to give some rest to the players, maybe four or five days, then start to train here," said Ancelotti, quoted in the Liverpool Echo.